Whether you're looking to re-vamp your kitchen countertops or create amazing stone and tile designs for your new-build home, Victory Surfaces is here to help.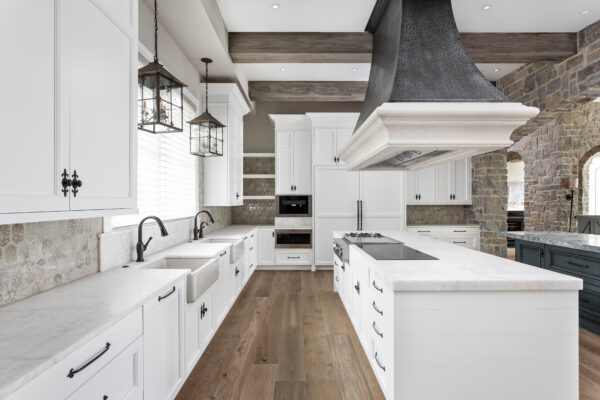 Natural Stone
At Victory Surfaces we strive to provide a distinctive, quality experience. Our slab showroom is no exception. With material ranging from across the globe, at Victory Surfaces we are familiar with all types of stones: granite, marble, quartzite, travertine, onyx, limestone, soapstone, you name it!
Along with a variety of material selections, we also provide an array of services. Countertops and waterfall legs, fireplaces, window sills, tub decks and trim pieces, custom/integrated sinks, table tops, carved sinks and tubs, statues, art pieces, cladding, and feature walls are just a handful of the stone applications we provide. Have something in mind you don't see listed? Ask us about it! We are more than happy to accommodate unique requests.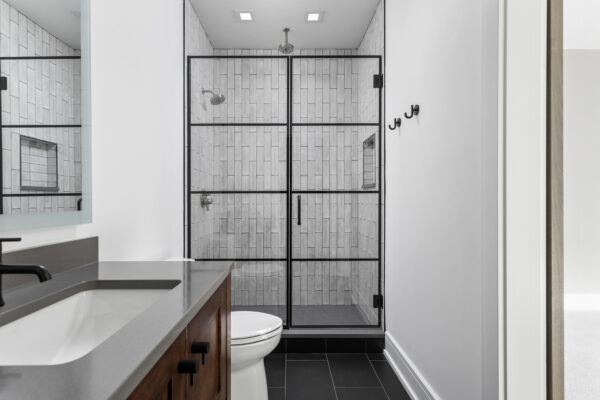 Quartz
If you're looking for a modern take on stone or the perfect pairing with a natural accent stone, then look no further than our quartz selection! Quartz is a manmade stone, comprised of naturally occurring quartz particles mixed in a resin binder. Pigmented additives may also be added for additional veining/design.
We offer a number of the top quartz brands on the market, ensuring you'll find the right color/pattern for your project needs!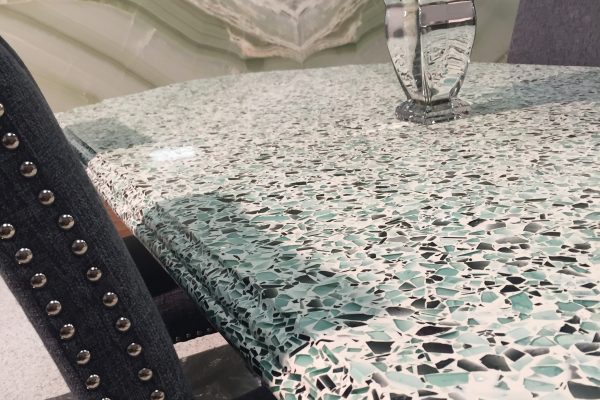 Terrazzo
With a lot of history behind this material, terrazzo is one of the most unique, customizable products available! Terrazzo is a manmade material consisting of marble, quartz, granite, glass, or another suitable chip mixed in a cement or epoxy binder. Terrazzo can be precast in our shop or poured on site, depending on the project needs. With an unlimited color pallet and a world full of chips to choose from, there are endless terrazzo combinations. Applications include: poured floors, precast stair treads, countertops, stone sinks, furniture pieces, wall panels, artistic medallions, and much more!
Looking for a green option for your project? Terrazzo has you covered! With the ability to choose recycled or locally sourced chips, terrazzo offers an earth-friendly way to meet your aesthetic goals!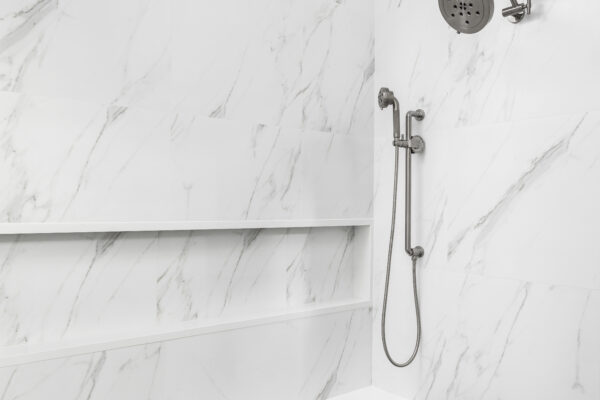 Large-Format Porcelain Tiles
As one of the newest products on the market, large format porcelain panels are sure to make an impression! Boasting slab sizes as large as 5'x10', these tiles are great for seamless shower or accent walls, countertops with integrated sinks, custom size floor tiles, and sleek table tops. With a full color and texture pallet available, large format tiles can be used in looks that range from transitional to contemporary.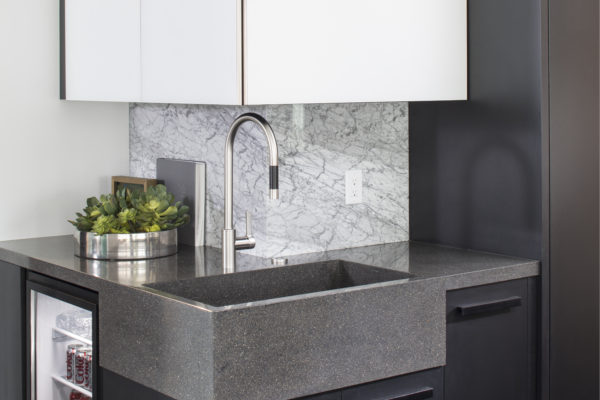 Concrete
Great for a rustic, industrial, casual, or modern look, concrete is a versatile selection. Formed with either a standard aggregate or a fiberglass formula, concrete has made strides within the industry across the past few years. Now with the ability to be poured as thin as 3/8", concrete tops and precast panels can be used in a variety of applications. Countertops with integrated sinks, wall panels, furniture pieces, table tops, table bases, and stools are just a glimpse into the possibilities of concrete. With the choice of pigmented additives, surface dyes, or bare, concrete can meet all your aesthetic and functional needs!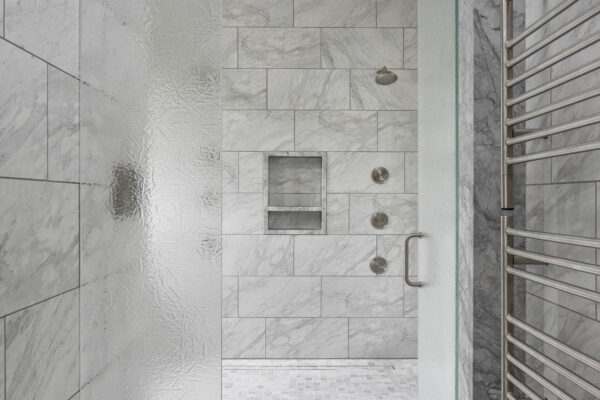 Special Order Glass and Stainless Steel
Recognizing a need for custom built pieces to complete the job, we offer special order glass and stainless steel. Countertops, window frames, cabinet doors and inserts, art pieces, wall panels, custom sinks, shelving units, and kitchen carts are just a handful of the possibilities with glass and stainless steel. With a variety of colors and finishes available, designs can be as subtle or bold as you'd like!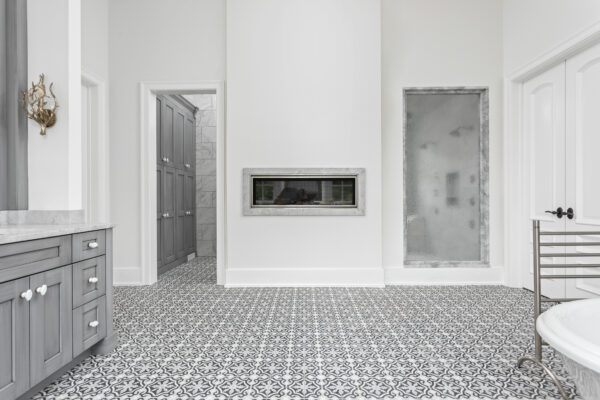 Porcelain and Ceramic Tile
We work with tiles ranging all the way across the board in color, size, material, format, and application. From shower installs, backsplashes, flooring, table tops, and large-format tile fabrication, we provide the expertise to meet all of your tile installation needs! Stop in our showroom today to look through our tile selection for your upcoming project!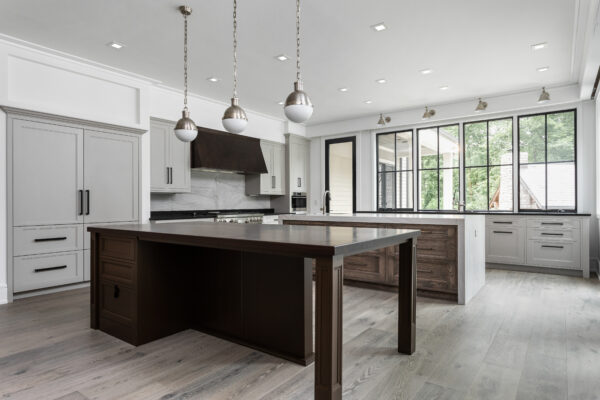 Dekton
Also new to the market, Dekton is a product that packs a punch! Similar to porcelain in composition, Dekton has undergone an entirely different process to make it an ultra-compact, sinterized material. Offered in a variety of thicknesses with slab sizes reaching up to 10-1/2' x 4-1/2', Dekton works great for numerous vertical or horizontal applications. This non-porous stone is highly UV, heat, and scratch resistant, making it perfect for indoor or outdoor use where durability is a high priority.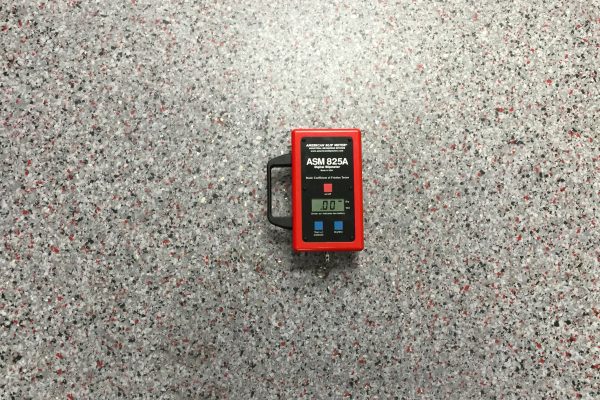 Acrylicon
Boasting an industrial-duty floor system that lasts 10-20-30+ years, Acrylicon is the perfect solution for your Brewery, Food Processing Plant, Automotive Center, Pharmacy, School/Stadium, Hospital, or more! With thicknesses varying from 1mm to 3mm thick and a variety of colors and designs possible, this high performance floor covering offers something for all clients. Whether you need a flooring system that is heavy traffic duty, impact resistant, non-porous, or fully cures in 2 hours, Acrylicon is the product to meet all your project needs.
Download PDFs:
Restoration & More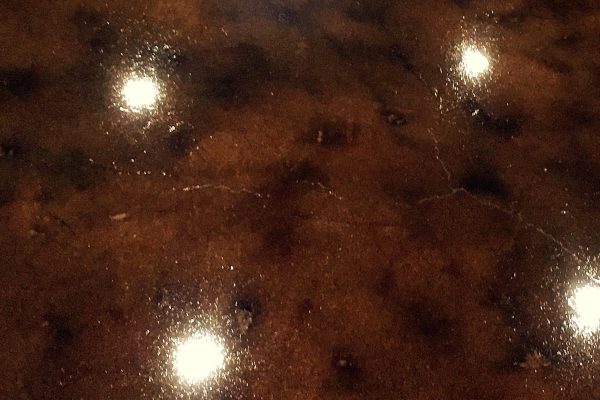 Concrete Restoration & Polishing
Looking to polish a dulled basement floor or add a new color or design to a game room? Victory Surfaces can meet your project needs with our concrete re-polishing services. Using surface dyes and staining, strategic design cuts, and varying levels of polished, honed looks, we can help you make an existing surface look like new.
View Gallery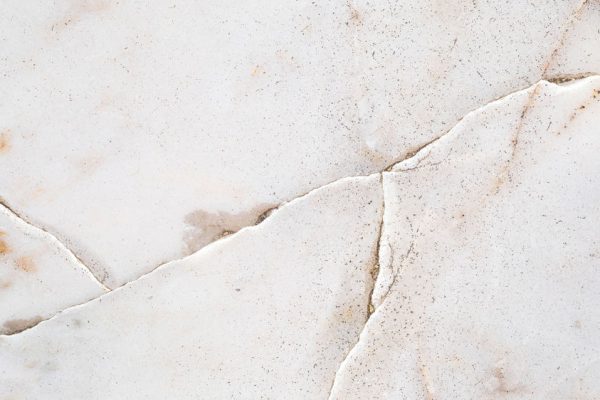 Surface Restoration
Furniture pieces, table tops, natural stone tile floors, windowsills, fireplace hearths and surrounds. All of these items can become scratched or dulled with age and use. As an alternate to replacing consider surface restoration. Whether you want varying levels of polish intensity or perhaps color-matched epoxy crack and dent fillings, we can help elongate the lifespan of your existing stone pieces. Items can be polished on a job site or in our shop, depending on your project needs.
View Gallery